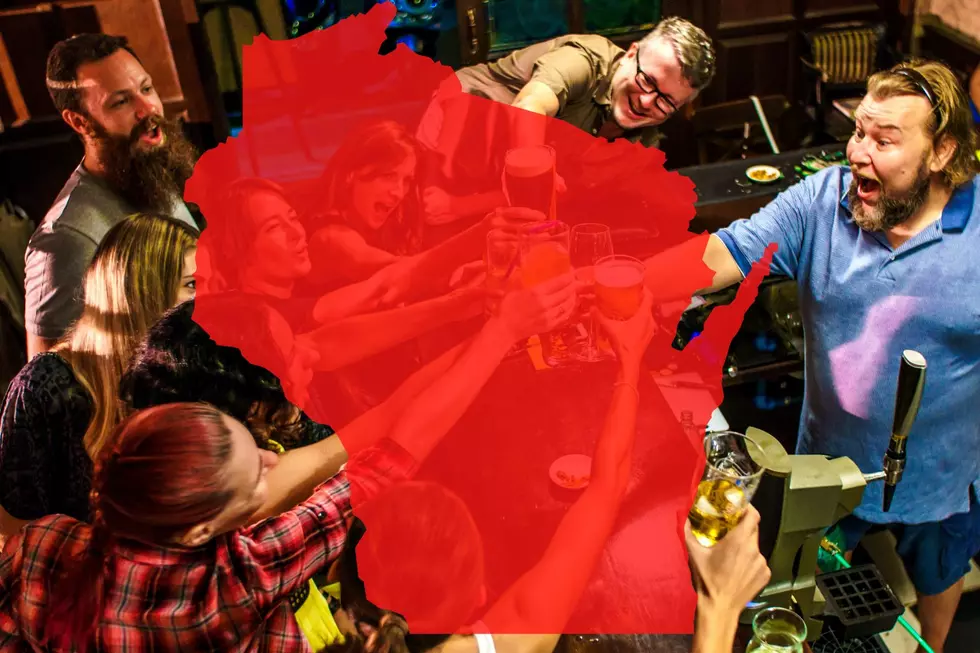 7 Cities in Wisconsin Top the List of the Drunkest Cities in America
Canva
America's Dairyland has apparently been ordering a few cocktails to go with those great cheese curds, fish fry, and brats.
Wisconsin is Struggling to Put The Bottle and Glass Down
This isn't brand new news, it's the same news. Some of the sauced numbers may have changed, and some of the booze-filled cities may have changed their ranking, but one thing remains the same.
Wisconsin drinks too much!
7 Wisconsin cities made the top 10 drunkest cities in America, and 12 of the top 20.
More accurately, according to a study compiled using data from the Robert Wood Johnson Foundation and the University of Wisconsin Population Health Institute, Wisconsin drinks WAY too much.
'Drunkenness' per city was measured by the percent of the population that either binge drinks or drinks heavily throughout the week –respectively 4 to 5 drinks in a sitting or 15 or more drinks per week.
Let's get to the dirty details. Here are the Top 10 heaviest drinking cities in America, and the corresponding percentage of adults that drink excessively in them:
Appleton, WI – (26.8%)
Oshkosh-Neenah, WI – (26%)
Green Bay, WI – (25.6%)
Madison, WI – (25.5%)
Fargo, ND – (25.2%)
La Crosse – Onalaska, WI – (25.1%)
Fond du Lac, WI – (24.6%)
Ames, IA – (24.4%)
Eau Claire, WI – (24.3%)
Mankato-North Mankato, MN – (24.2%)
Here's some more bad news for Wisconsin, those seven cities above, are not the only cities in Wisconsin to make the list of the 20 Heaviest Drinking Cities in America.
Wausau, WI – (24.1%)
Sheboygan, WI – (24%)
Racine, WI – (23.5%)
Janesville-Beloit, WI – (23.4%)
Milwaukee-Waukesha-West Allis, WI – (23.3%)
Amazing Southern Wisconsin Restaurants Featured on the Food Network
Wouldn't it be the absolute best if tomorrow started with someone saying to you, "you are fantastic on so many levels." How's that sound?