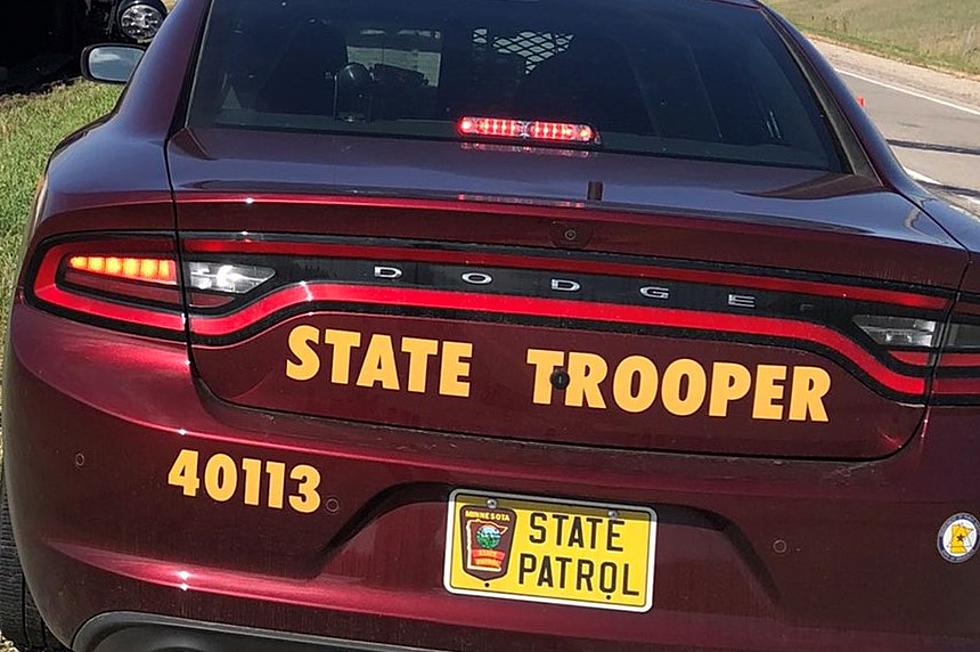 Victim of Fatal Rochester-Area Crash ID'D
State Patrol photo (courtesy Sgt. Grabow-Twitter)
Rochester, MN (KROC-AM News)- The State Patrol has identified the Plainview man killed in a Rochester area crash Friday afternoon. 
The preliminary crash report indicated a semi-truck loaded with corn was traveling south on Hwy. 63 when it collided with a pickup that was traveling west on Olmsted County Rd. 21. A third vehicle, an SUV traveling north on Highway 63, was hit by debris from the deadly collision shortly before 11:30 a.m. 
The state crash report, updated Saturday night, identifies the pickup driver as 83-year-old John Warren Johnson. Johnson was taken from the crash scene to St. Mary's Hospital in Rochester where he died from his injuries. 
The 17-year-old Lake City boy operating the semi truck was not hurt. The occupants of the third vehicle involved in the deadly crash, 77-year-old Clarence Robert Day of Plainview and 75-year-old Anyce Weber Day of Plainview, were also unharmed. Clearance was driving the SUV when it was struck by debris. 
The crash report says everyone involved in the wreck was buckled up and that alcohol was not a factor in causing the collision. The deadly crash shut down Hwy. 63 for several hours. 
The Olmsted County Sheriff's Office, Elgin Fire Department, Mayo Clinic Ambulance, Mayo 1 Air and MnDOT also responded to the crash.
Minnesota's 25 Smallest Towns According to the 2020 Census
According to the 2020 census, the smallest town in Minnesota has a population of 507 people. Check out the 25 smallest towns in Minnesota
according to our latest census
.