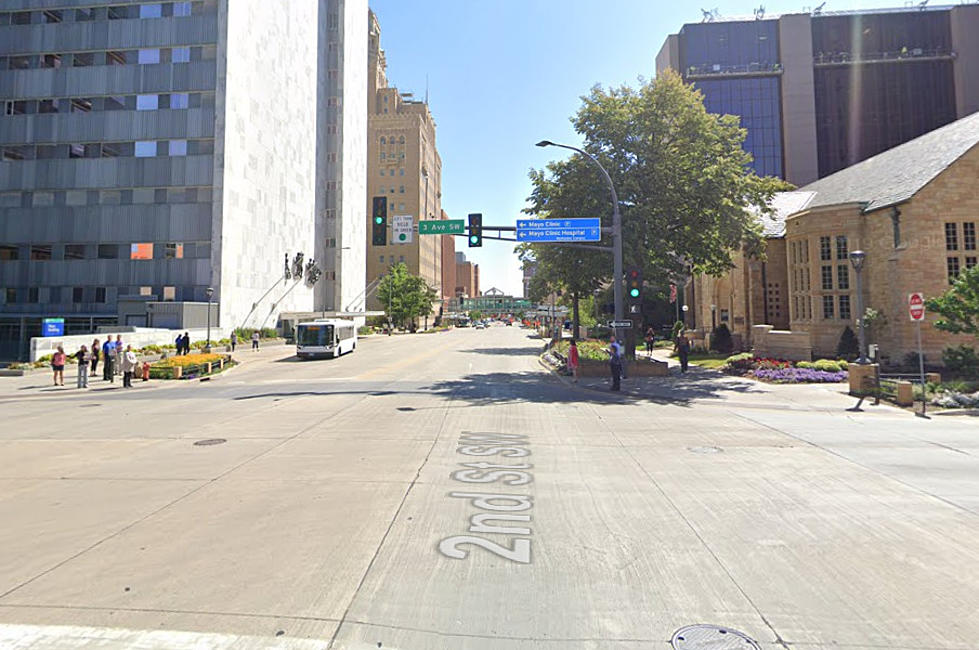 Rain Further Delays Downtown Rochester Project
Google
Rochester, MN (KROC-AM News)- The storm that brought sizable rainfall to the Rochester area over the weekend is being blamed for further delaying the completion of a local project. 
2nd St. Southwest from 1st Ave. to 3rd Ave. Southwest in downtown Rochester has been reduced from four traffic lanes to two since early July due to private projects and pavement restoration work. 
The project was originally scheduled to end in Mid-September, however the City of Rochester announced last week that the project's completion date had been pushed back to October 20. 
An update on the project issued by a city spokesperson Tuesday morning says last weekend's rain pushed the project's completion back an additional week to October 27. The two open travel lanes are scheduled to remain on the southside of the four-lane road until October 8. 
Traffic is then scheduled to switch to the northside of the two-block stretch on October 10 until the project's October 27 completion date. Temporary stop lights will remain in place to control vehicle and pedestrian traffic. 
City officials are continuing to encourage shuttle companies to avoid the area to prevent further congestion. The Downtown Rochester Transit Center is continuing to operate north of the work area at Central Park on a temporary basis until the work is completed.
23 Annoying Things About Rochester, Minnesota
Rochester, Minnesota is home of the mighty Mayo Clinic, and we are so thankful for the experts saving lives each day. One thing people don't really talk about though is the annoying things that happen in the Med City. It's not all bandaids with pretty smiley faces on it. Annoying things DO happen here.