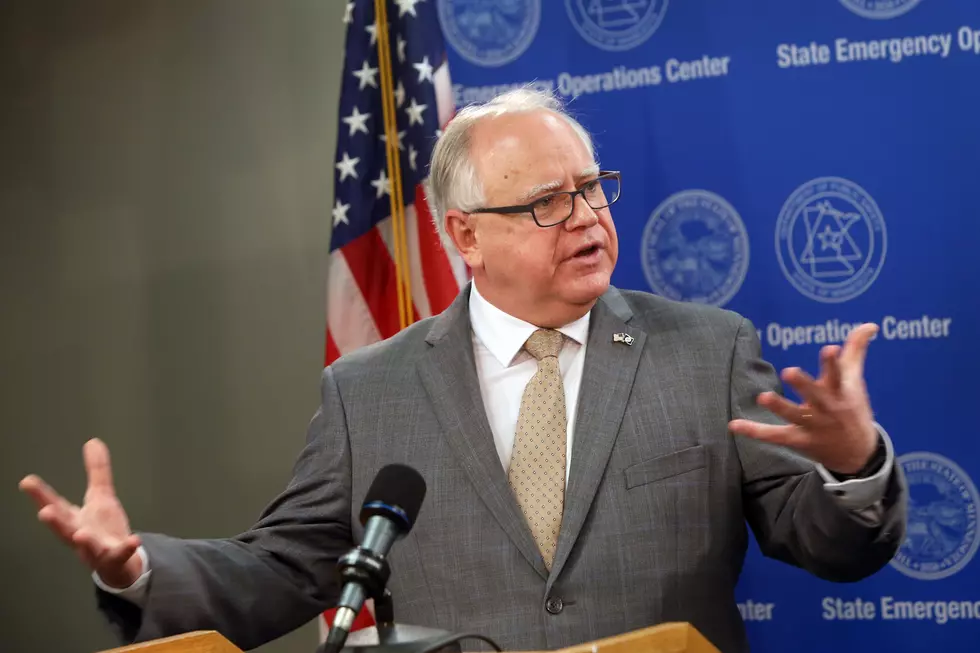 Gov. Walz Christmas COVID Restrictions Decision May Come Friday
(Photo by Scott Olson/Getty Images)
Enter your number to get our free mobile app
St. Paul, MN (KROC-AM News) - Governor Tim Walz is indicating he may be ready to make an announcement on Friday concerning COVID restrictions during Christmas.
While he acknowledged COVID-19 activity appears to have plateaued in Minnesota, Walz says it's too early to gauge the impact of the gatherings that occurred over Thanksgiving. He also noted that, while Minnesota is not in a full-fledged crisis for hospital beds like some other states, the state is still at "a very tough space in terms of where we're at in our hospitals."
The restrictions put in place by the Governor before Thanksgiving are set to expire on December 19th.  They required the closing of bars and restaurants for onsite dining or drinks, and shutdown recreational and entertainment venues.  Minnesotans are also instructed to only gather with members of their own households.
The most recent hospitalization counts reported by the state health department show the number of Minnesotans hospitalized due to COVID-19 has dropped by about 200 from the peak of over 1450 reached a week ago. There has also been a drop in the number of ICU beds used by COVID patients over the past week.
The Minnesota Department of Health today reported 21 coronavirus related deaths, which is the lowest single-day death toll reported since November 16th but also pushed the overall COVID death toll in Minnesota above 4000. Just over 5100 new cases were reported statewide today, including 74 new infections in Olmsted County. Around 62,700 COVID tests were completed in Minnesota on Sunday for a daily testing positivity rate of around 8-percent.
NEW PHOTOS: Best Christmas Light Displays in Rochester & Southeast Minnesota